Welcome to Brookhollow!

Brookhollow Business Park is a mixed-use commercial and office complex located in Santa Ana, Orange County, California — providing an ideal community for businesses to thrive and grow.       Learn More…

What's Happening

| | |
| --- | --- |
| Brookhollow Office Park is a smoke and vape free environment, except for designated areas. For approved smoking areas, please click HERE. | |

OUTDOOR LIVING EVENT @ System Pavers
Sunday 10/15!

System Pavers would like to invite all of you to attend their Outdoor Living Event at their Design Center this Sunday, October 15th.  Join Radio Hall of Fame's Bill Handel Sunday, October 15th for an exclusive meet and greet, enjoy a complimentary lunch provided by StoneFire Grill, and participate in an awesome Raffle!  Click the invitation above for full details.
Announcing
Special Purpose Parking Spaces (SPPS)
Allocation
Dear Brookhollow Residents,
As you may have noticed, there are now green painted parking spaces assigned throughout the park. Following requests by some Owners, the Board of Directors approved the assignment of Special Purpose Parking Spaces (SPPS). The purpose of the SPPS is to facilitate efficient parking dynamics within the park and to help businesses enhance their operation.  Assigned spaces are approved by the Board on a request basis and follow these guidelines: SPPS Guidelines
Surfing the Pond Break!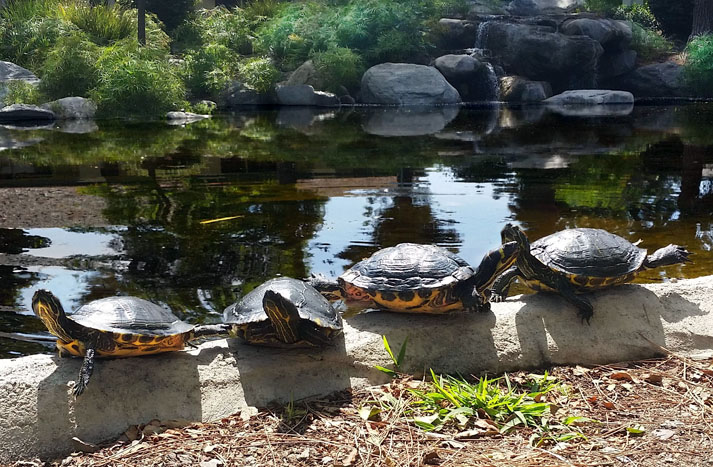 Some of our more photogenic residents, sunning on a lazy day.  More Photos
The Stewards of Our Beautiful Grounds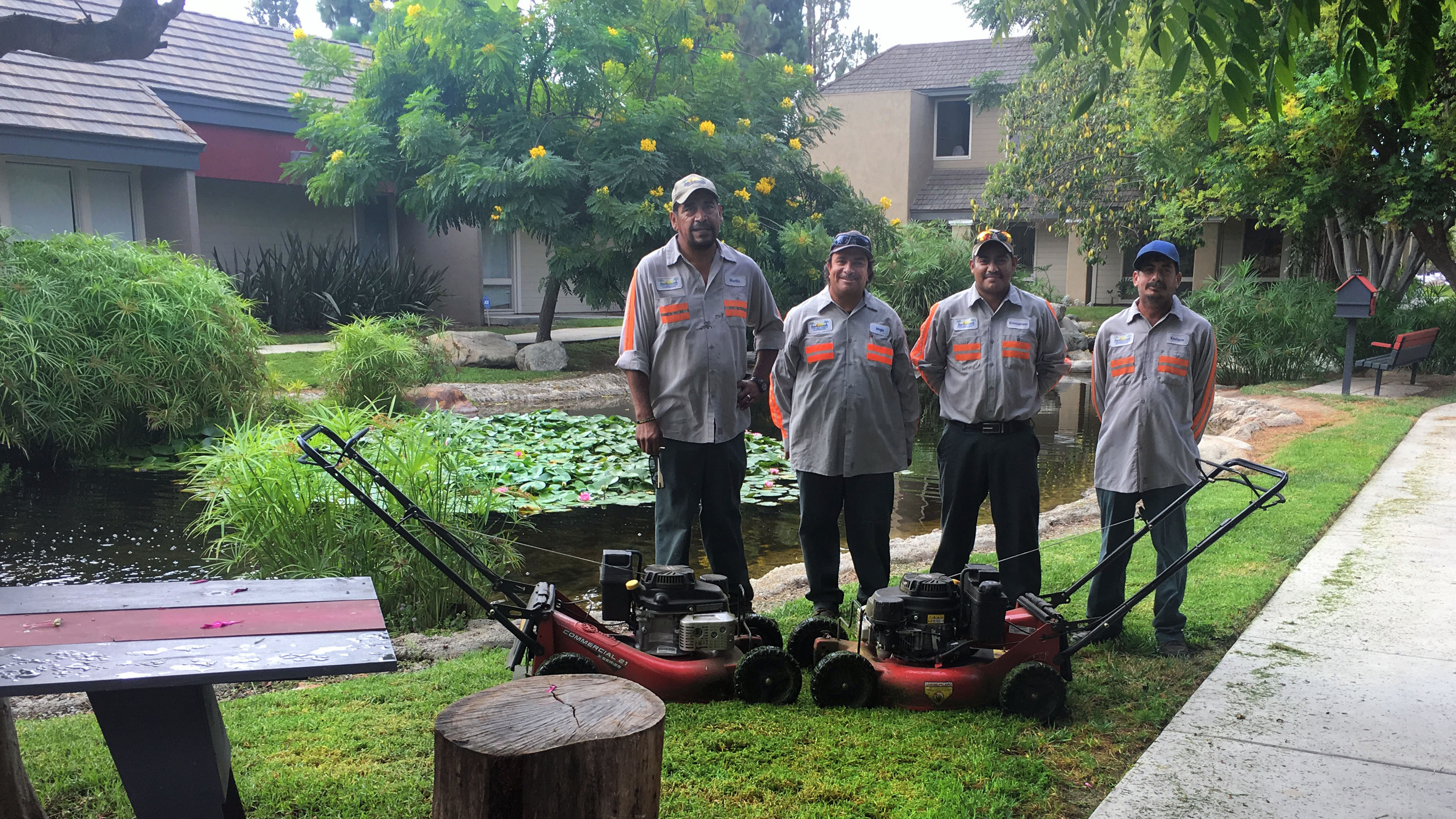 While those of us without green thumbs struggle to keep alive a vase of roses, this band of intrepid caretakers toots around Brookhollow daily tending to flora of all shade and hue. We salute our Brookhollow Landscapers, a keen crew for a green garden.  More Photos
Brookhollow Business Park
Where the beauty of nature and old-world charm blend with the hustle and bustle of progressive and diverse commerce, providing an ideal setting for business.